Smaller inverters available for sales
Published: 1/16/2018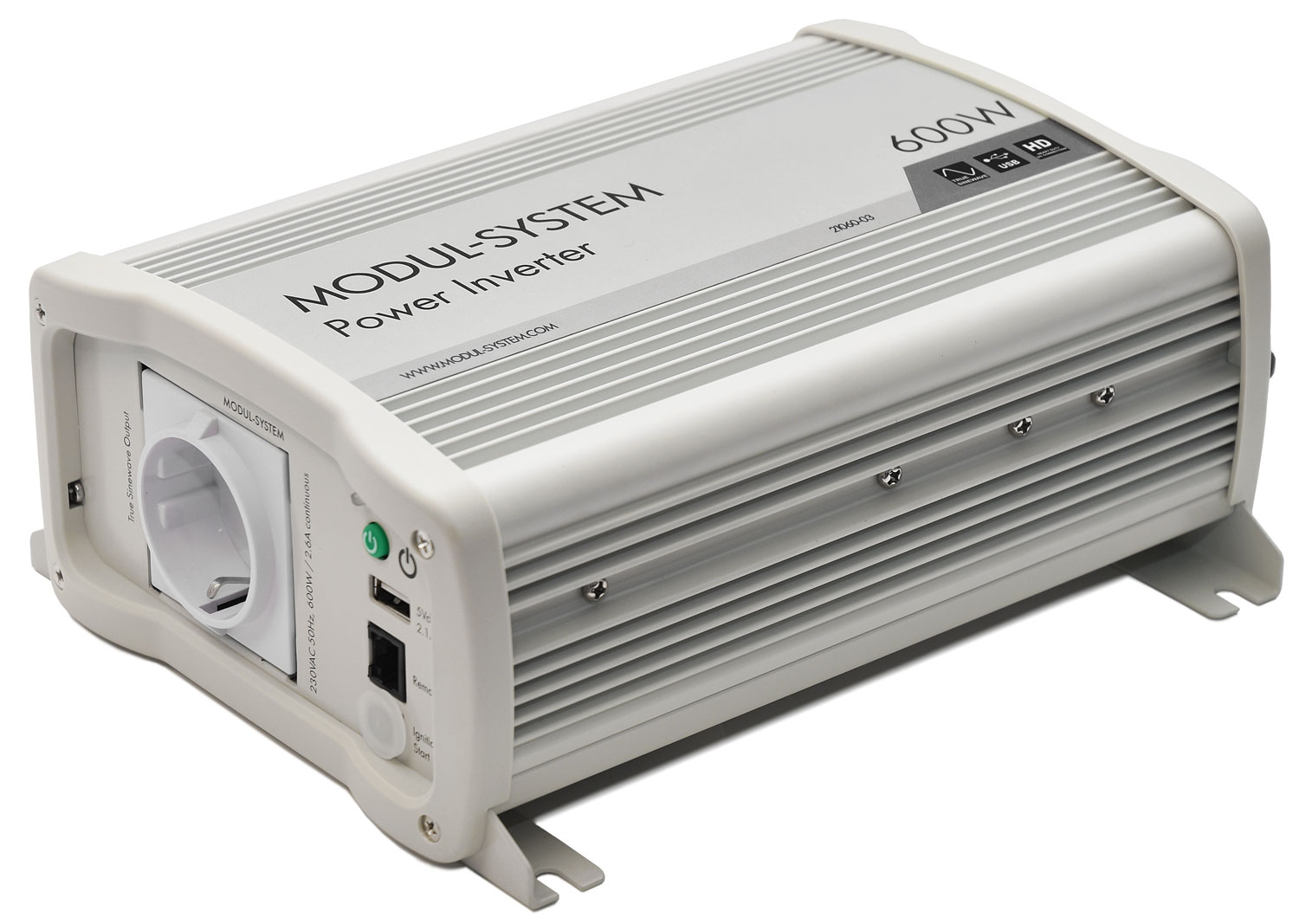 -
We're extending our power inverter assortment by introducing a 400W and a 600W version. The new inverters are of the same high-quality as the larger ones in our range.

The new true sinewave inverters are CE marked, E marked and tested for electromagnetic compatibility (EMC). They feature low battery alarm and shutdown to prevent total battery discharge. In addition, the inverters have overload and over-temperature shutdown to ensure that they will not become overheated or subjected to power demand beyond their rated capacity.

Both inverters have an ignition start feature, which makes it possible to wire them up to only work with the ignition on. They also have a remote port, for quick and easy installation of a remote switch. Both inverters are also compatible with our digital wiring and control system Modul-Connect.

If you have any questions about our new inverters, don't hesitate to contact a member of our sales team.