Folding vice platform in robust design
Published: 2/3/2016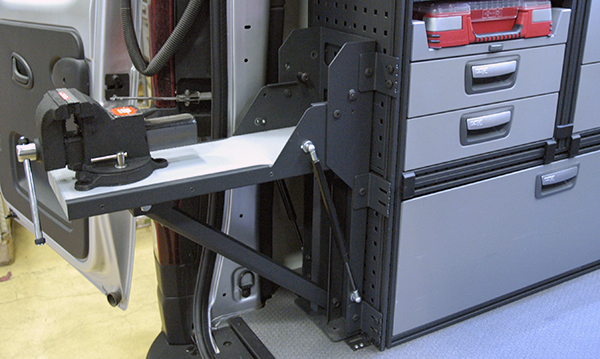 -
Modul-System's new folding vice platform is the perfect solution when you from time to time need to use a vice, but don't want to use up much space in the vehicle's cargo area.

When the platform is not being used, it takes up little space, but when folded out it's extremely robust. Thanks to the ergonomic design with twin gas struts, the platform can be folded out using only one hand.

The platform is mounted onto the racking kit and assembly material is included. Combine with one of our high-quality vices for best functionality.

The folding vice platform is available to purchase now. Please contact a member of our sales team if you would like to know more about this product. You will also find more information by clicking here, or watch a video on YouTube.