How Modul-Floor Can Help Modul-System's Customers to Manage WLTP
Published: 3/15/2019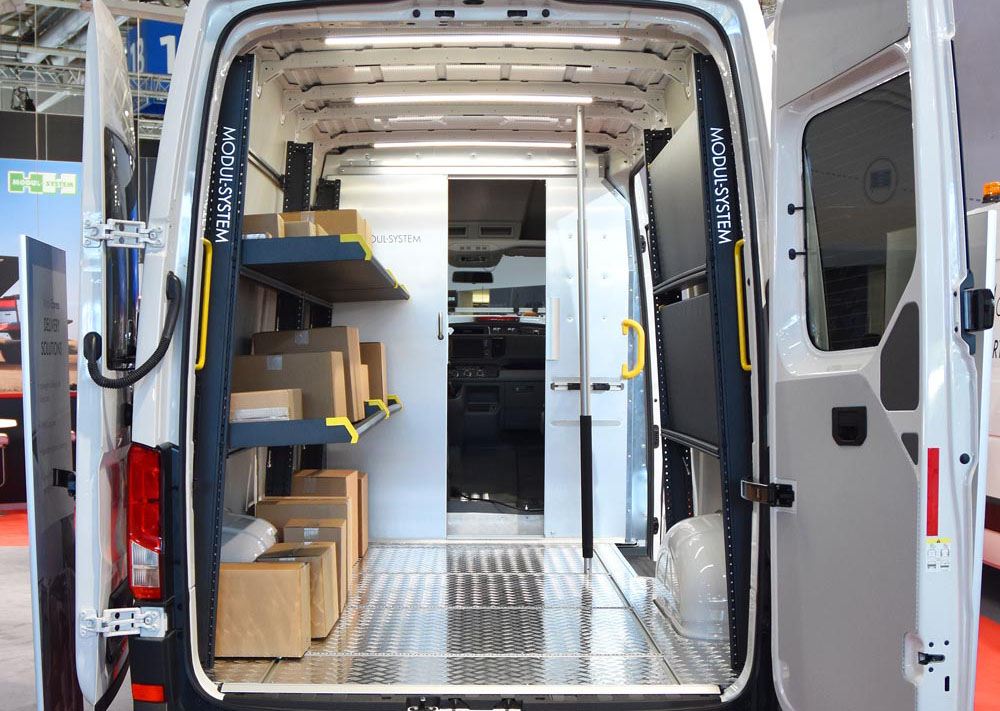 -
There is great pressure for change in the automotive industry, and on 1st September 2019, the EU will implement the WLTP regulations for light vans.

In short; our assessment at Modul-System is that the weight of the products that are mounted in a van will be the basis for taxation, therefore a lower weight is advantageous when purchasing as the tax is likely to be lower.

In parallel with the development of our Modul-System interior range, we have also developed the floor & wall range: Modul-Floor - a completely new type of floor installation in Light Trucks:

Instead of cutting out a complete floorboard in plywood, Modul-System has developed a modular floor solution installed in a similar way to parquet flooring. The middle sections are 80x120 cm and the floor sides at the far end of the body are adapted to the respective van model.

Instead of drilling into the body, Modul-Floor is glued to the van. When the van's lease period expires, you simply remove the interior and leave the Modul-Floor floor in. No longer having to drill into the van leads to a higher secondary value in that the vehicle is not damaged (in an electric van it is forbidden to drill in the body).

On average, Modul-Floor is about 20% lighter than a plywood floor. For several brands, it may be possible to order the van without wooden floors - provided that it is requested.

Learn more about Modul-Floor here.