DHL Express Europe
Published: 8/29/2022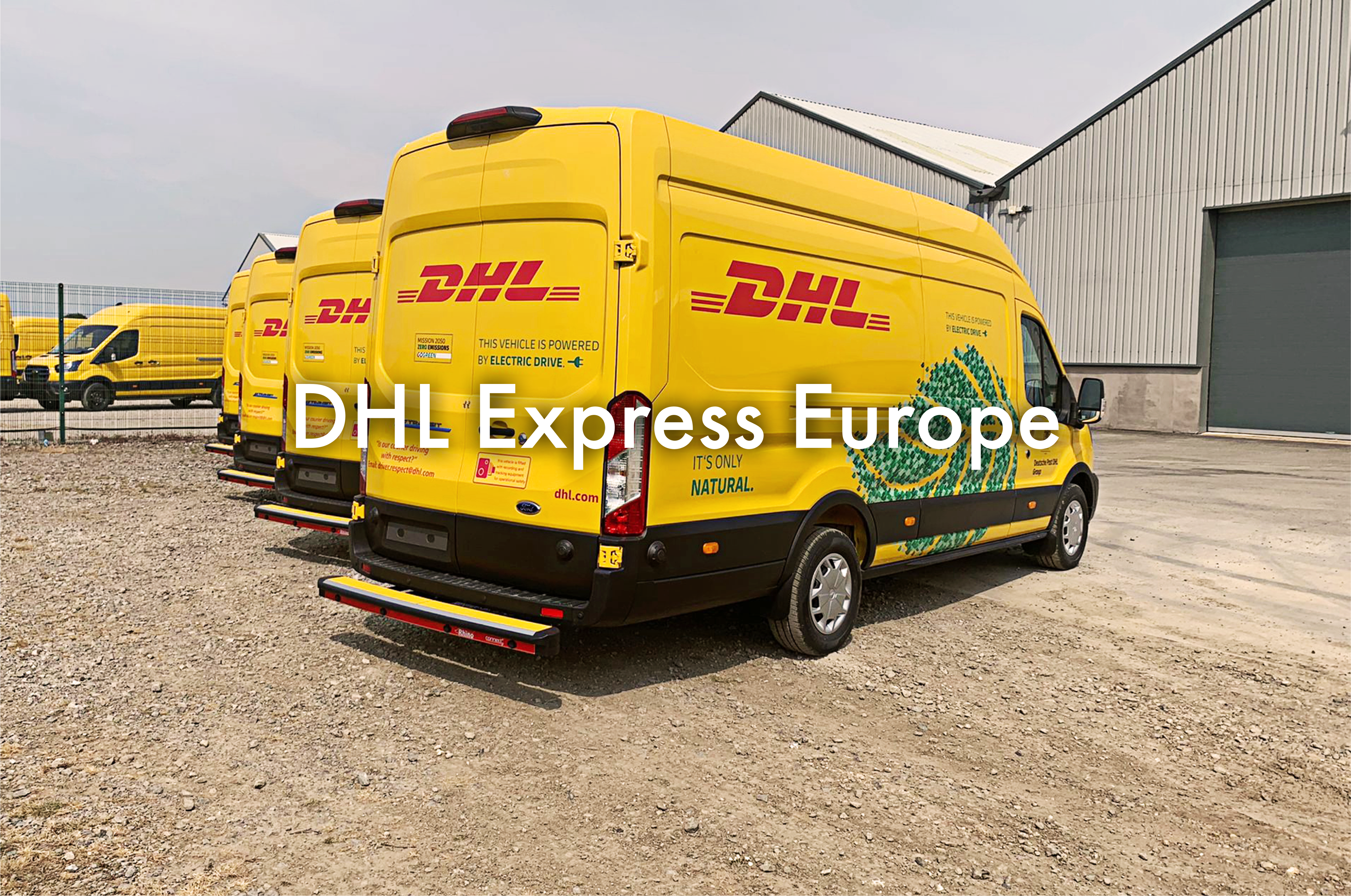 -
Modul-System are proud to support DHL Express Europe on their EV journey with our lightweight parcel delivery system.
The vehicles are equipped with the Modul-Express solution and are suitable for electric vehicles as the installation requires absolutely no drilling. The lightweight features will make your vehicle go the extra mile with optimum efficiency.
Conversion includes: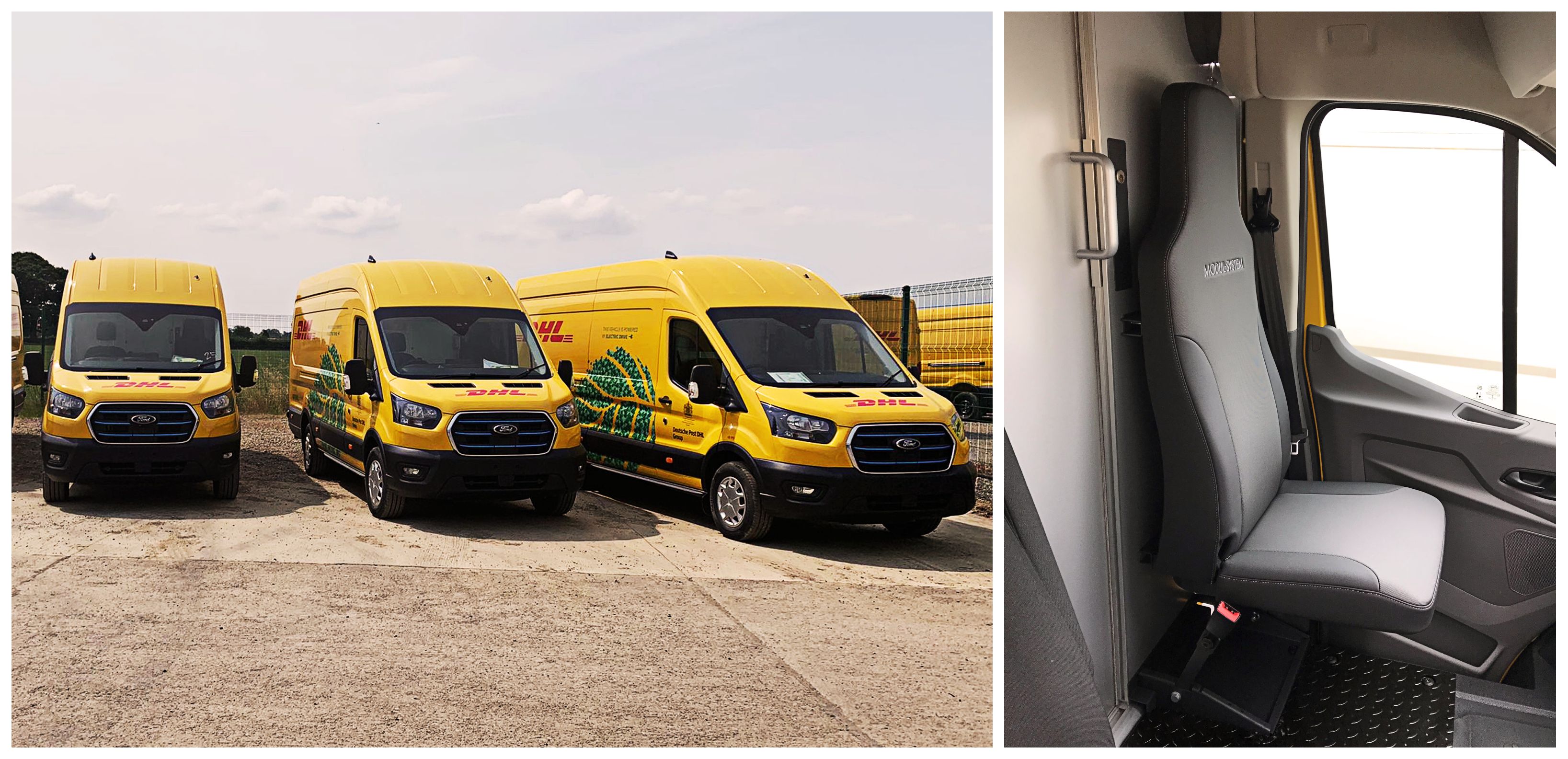 Bulkhead with sliding door and slam lock – for easy transition to the cargo area for faster and easier deliveries.
Jump seat (certified for Ford Transit) – create extra space in the cabin and ultimate comfort for the passenger.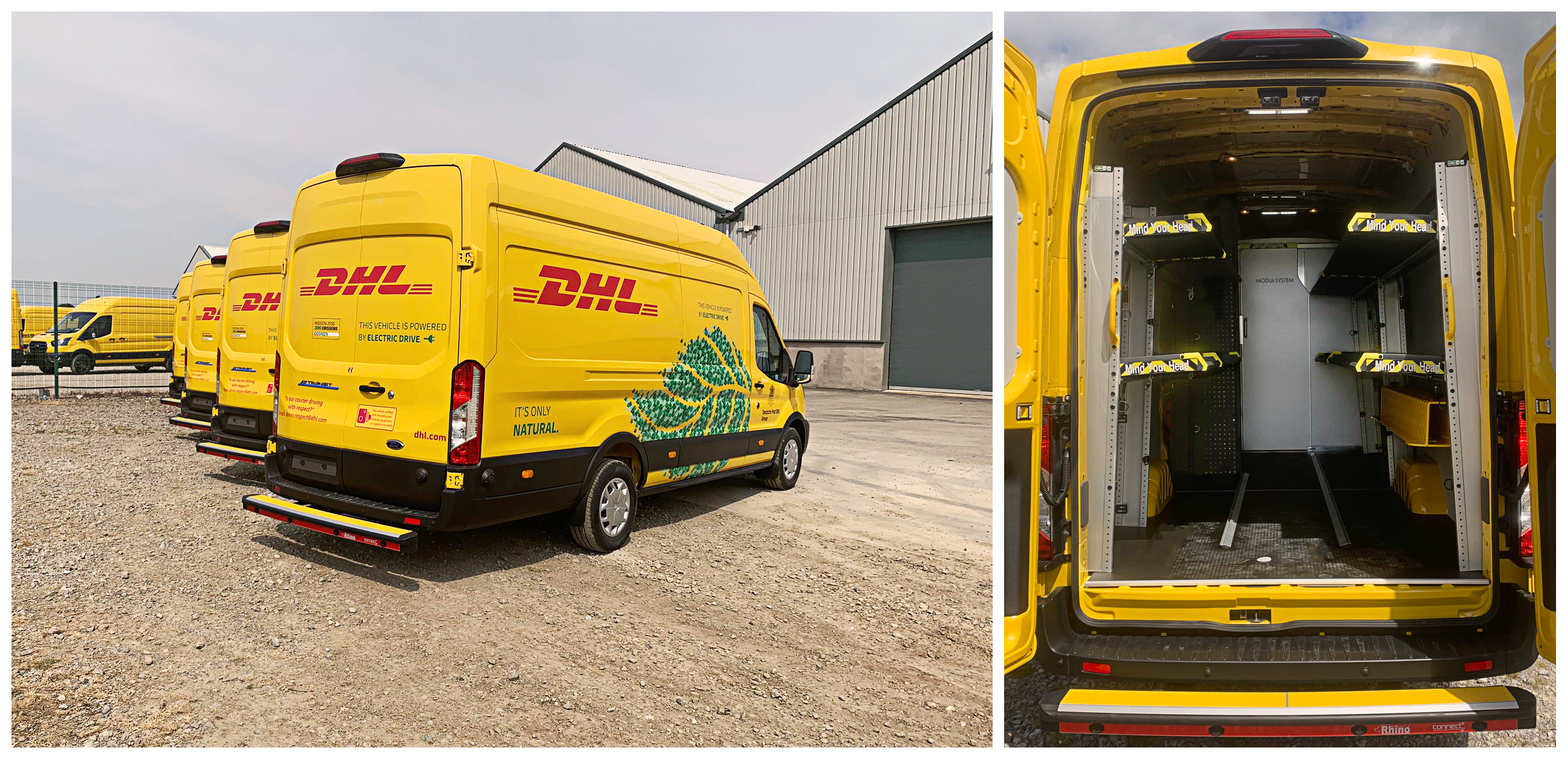 Folding shelves – get your goods easily organized to save both your time and back, with no heavy lifting from the ground.
Lining – make your van more impact resistant and improve the look with lining in the cargo area.
Flooring – reduce the van's weight and increase your safety with an ultra-lightweight friction floor surface.
Floor-stop rail – keep the parcels in place on the floor whilst driving, maintaining safety for both you and your goods.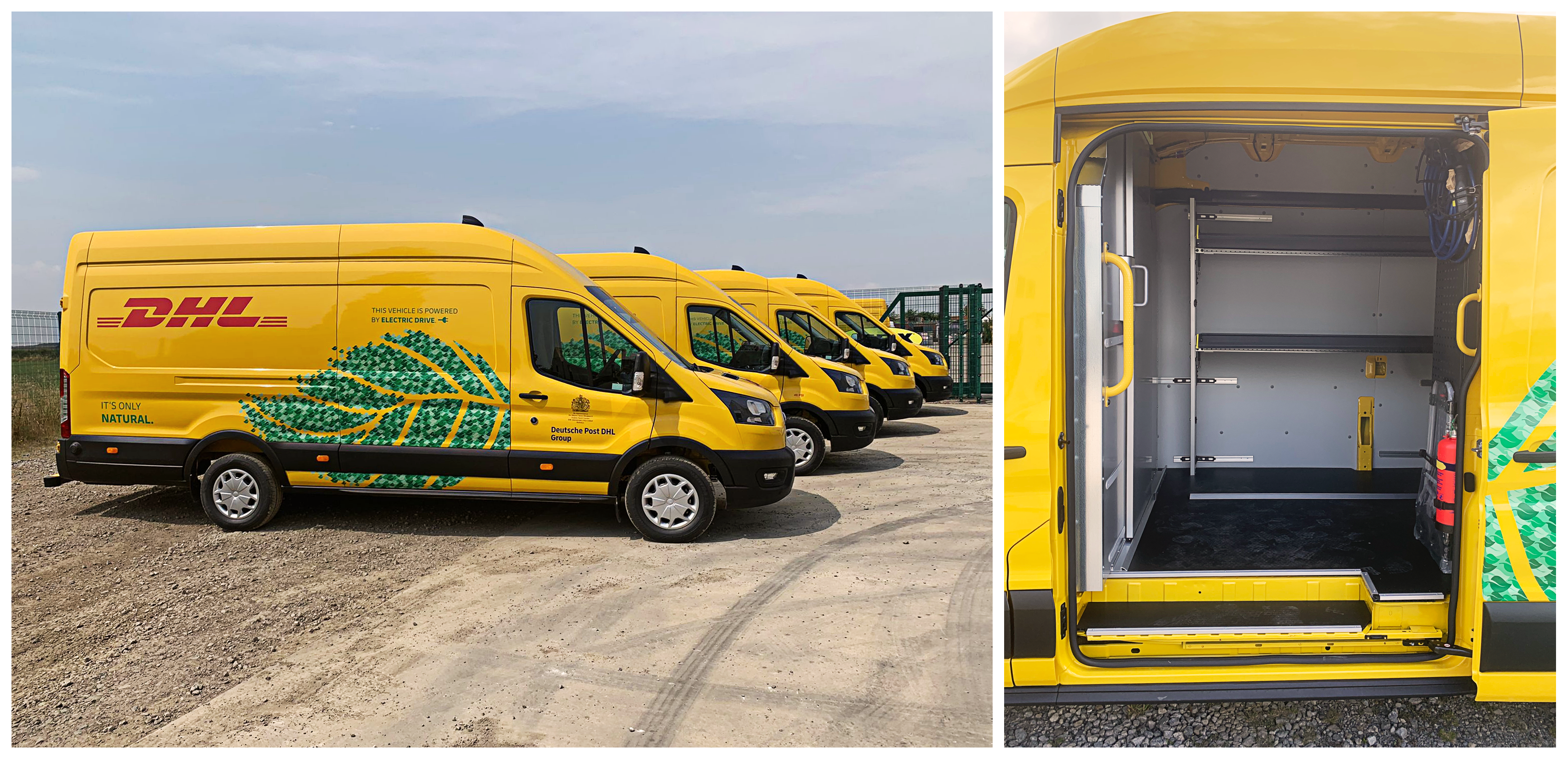 Grab handles – your entry is effortless with our grab handles for an improved ergonomic workplace.
Security panel – prevent your goods from falling off the shelves and make them harder to steal, with increased room for hanging equipment too.