Jump seat for bulkhead with sliding door to Transit & Crafter
Published: 4/23/2018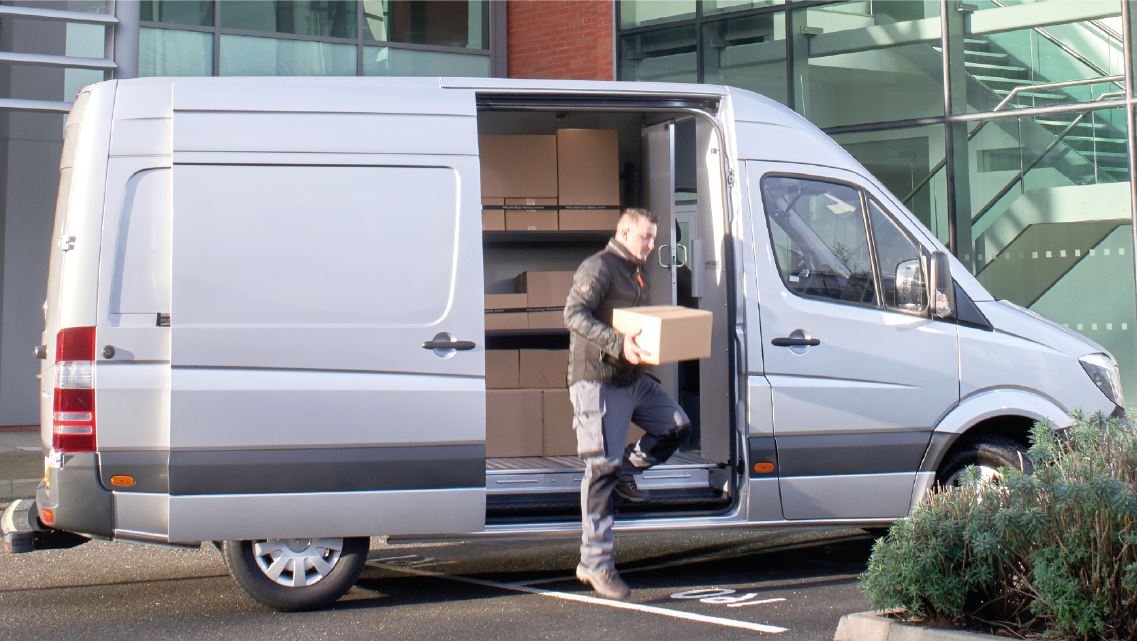 -
Jump seat and bulkhead with sliding door for Ford Transit and Volkswagen Crafter are now certified. Homologation papers can consequently be issued by Modul-System.


JUMP SEAT
A jump seat provides extra space in the cabin when not in use. The seat is positioned so the driver has quick and easy access to the cargo area. The jump seat and headrest are mounted to the bulkhead. This means that the floor space under the seat is free. The jump seat kit is delivered complete with everything required for installation and utilizes the existing OEM seat belt.

The jump seat is tested to meet the legal requirements set according to ECE R14 and ECE R17. The belt geometries are tested to ensure that the belt fixing points meet operational and legislative requirements. The seat back and headrest are manufactured to ensure that any impact energy is correctly absorbed if required.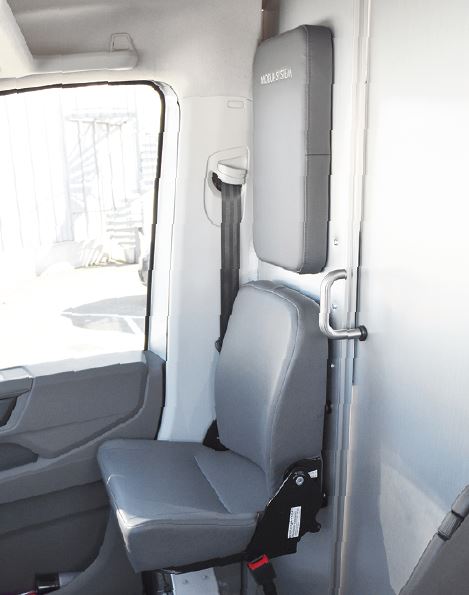 BULKHEAD WITH SLIDING DOOR
The bulkhead is manufactured from lightweight material and comes complete with a sliding door. The sliding door provides quick and easy access to the cargo area from the cabin. This facility improves operational efficiency by saving the driver time when delivering parcels. The risk to the driver of having an accident or incident when exiting the cabin or walking in the road is significantly reduced by using the internal sliding door access to the load compartment. This method of operation improves load security as the driver will not need to have external side and rear doors open unnecessarily. In addition and as added security, the sliding door is equipped with a robust slam lock.

Our bulkheads with a sliding door are tested in accordance with international ISO standard. The test ensures that the bulkhead and sliding door can absorb point load impact and large load impact.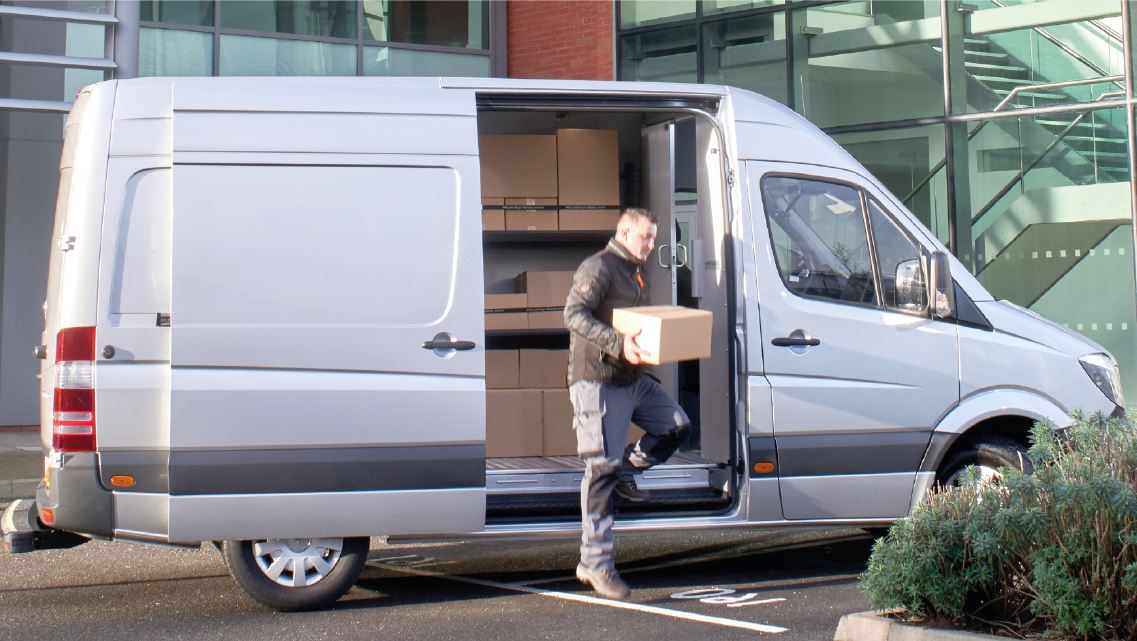 ACCESS
The sliding door maximizes space, making loading and unloading easier and more efficient.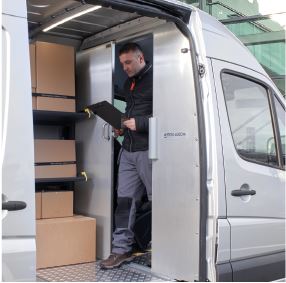 LIGHTWEIGHT AND ROBUST
Thanks to the unique sandwich construction, the bulkhead is both lightweight and robust.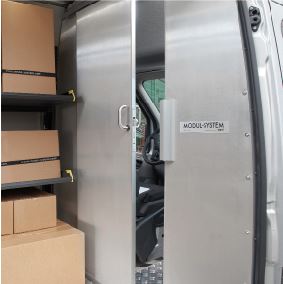 INSTALLATION
The bulkhead can be installed without impacting the vehicle structure. Reducing the risk of corrosion or rust.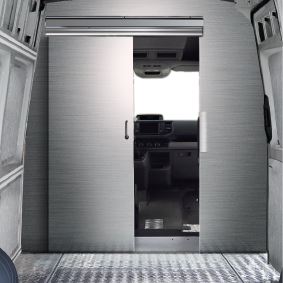 We are continually extending our range of bulkheads. If you don't find the model you are searching for please let us know as we can design our product to meet your needs. See our product range.
For more product news please see our new Modul-Express brochure.