Last Mile Deliveries
Published: 7/26/2019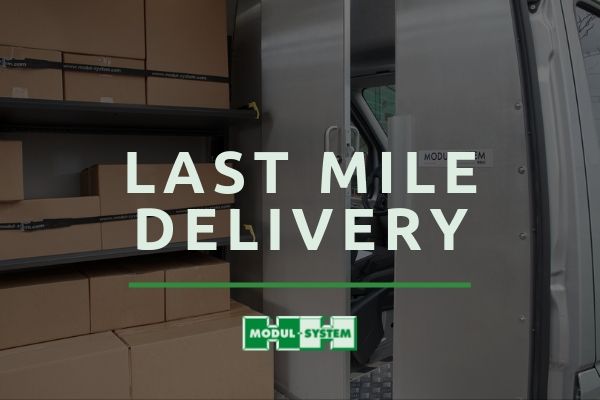 -
Transporting items from shipping hubs to their final destination and fulfilling the 'last mile' of the supply chain is essential in today's e-commerce world.
The surge in e-commerce has driven change in the number and frequency of last mile deliveries and particularly so in heavily populated and urban areas. Increasingly frequent last mile deliveries in built-up areas contribute heavily to congestion and carbon emissions. The success of the Paris climate talks is driving a progressive tightening of vehicle CO2 emissions limits around the world, inevitably leading to a gradual phase out of fossil fuels. With governments committed to achieving zero emissions, vehicle manufacturers are dramatically increasing their efforts to respond to a growing customer need for sustainable vehicles.
Logistics companies are seeking ways to address climate change. The electrification of vehicles is increasingly on the minds of operators with environmental sustainability crucial to the future of their operations
Working in the van interior fit-out sector, Thomas Johansson, Vice President of Modul-System, has first-hand knowledge of these developing trends in the Light Commercial Vehicle (LCV) market. Thomas explains how the electrification of vans is "really the big trend at the moment. It is likely that electric vans will begin to take over the market. This will happen more slowly than for the car market but the van market, which is traditionally some years behind, will inevitably follow the same trend."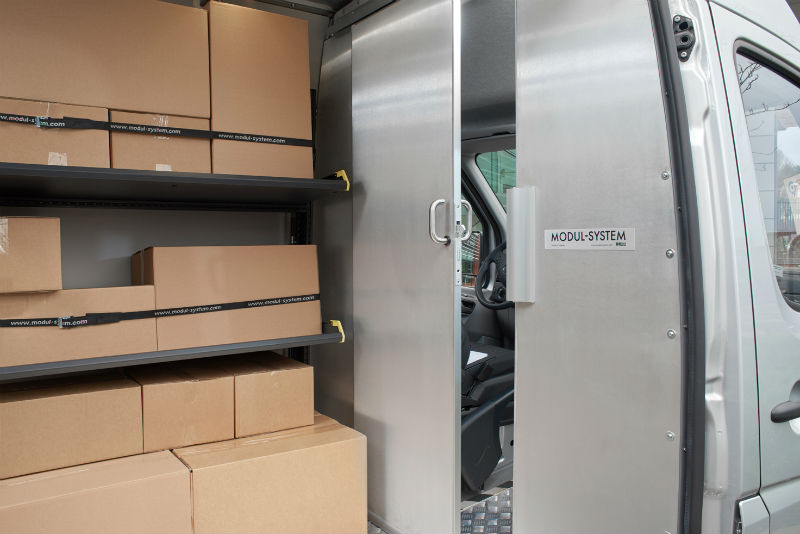 THE 'AMAZON EFFECT'
E-commerce continues to be a growth driver for many businesses. The 'Amazon Effect' refers to the dramatic change in shopping patterns and customer expectations that has been created by the new, competitive landscape of e-commerce, as largely driven by the online retailer, Amazon.
Consumers are demanding ever more convenient options for fast, free delivery, which is putting pressure on other businesses to quite literally, deliver the ideal experience. The perfect delivery experience plays a major part in customer satisfaction and contributes considerably to repeat custom. The Amazon Effect is largely responsible for the surge in last mile deliveries and is driving changes within the parcels delivery sector.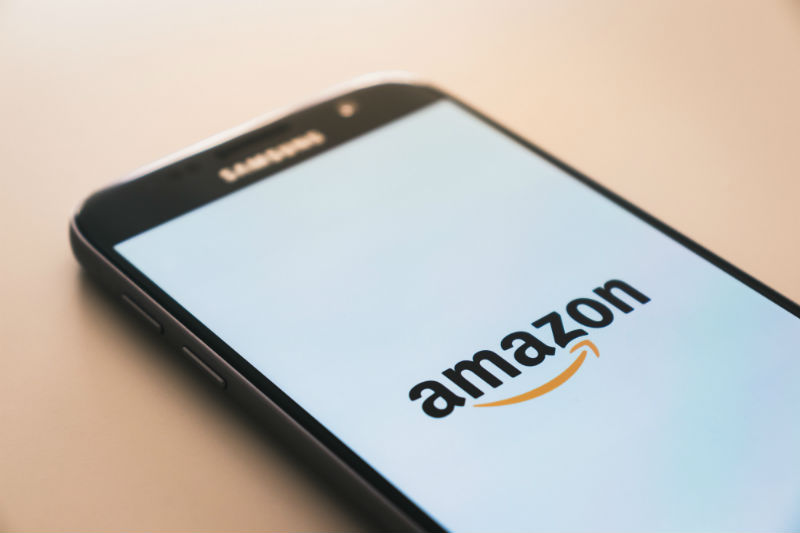 LCVS LEAD THE WAY
With many cities considering banning transit traffic from city centres altogether, trucks are increasingly unwelcome. As such, LCVs and in particular, electric vans are seeing a surge in sales.
Electric vans are offering an increasingly popular solution to the last mile delivery dilemma. From low to zero emissions zones, electric vans are becoming increasingly utilised. Electric vans boast not only zero emissions and unlimited access to zero emissions zones in urban areas, they also offer a viable and cost-effective alternative for many organisations.
In addition to lower maintenance and operating costs than their diesel counterparts, electric vans bring other benefits in terms of tax and cost savings from government 'green' incentive schemes.
Deutsche Post DHL Group operates the largest electric fleet in Germany today. Along with Ford, the Group jointly produced the StreetScooter WORK XL.StreetScooters emit neither carbon emissions nor local air pollutants. As part of its ambitious GoGreen campaign, the Group plans to replace its entire mail and parcel delivery fleet in the mid-term with electric vehicles charged with electricity generated from renewable energy sources.
While many parcels delivered daily are purchases made from Amazon, until recently those goods have been delivered by a variety of couriers. Recently however, Amazon created a scheme under which contractors can launch local delivery businesses and deliver parcels using Amazon's new fleet. Amazon announced that it plans to ensure all shipments in the future become net zero carbon. The retail giant aims to ensure that 50% of all shipments will be net zero by 2030. As a result of this project, Amazon's fleet will involve electrification and 100 EV Mercedes Benz Sprinter vans have already been purchased with plans for use in Germany.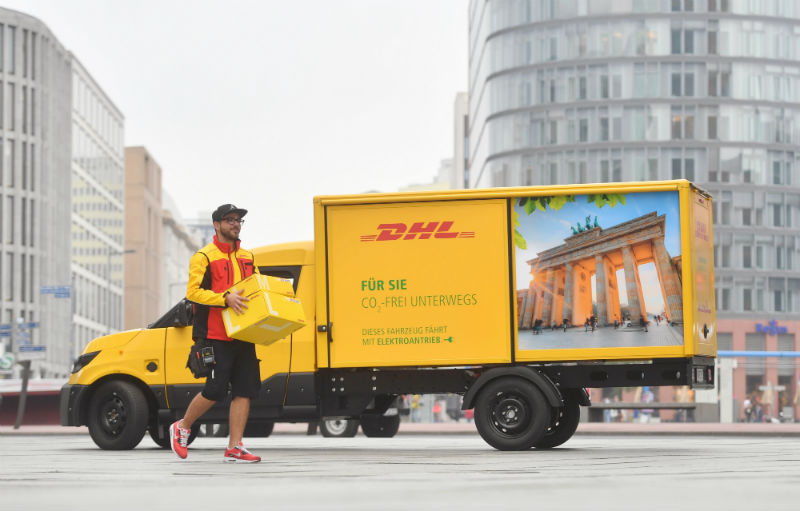 Image: DPDHL
THE FIT-OUT SECTOR FORECASTS FUTURE TRENDS
While organisations that prioritise sustainability issues are the first to jump on board, as electric vans become cheaper, they are set to become the first choice for many fleet operators.
In partnership with the global logistics firm DPD, Renault have recently unveiled an electric and autonomous LCV concept for urban delivery. Designed for city centre use, the EZ-PRO consists of a manned pod linked virtually to up to four cargo-carrying platforms. DPD, which delivers 4.8 million parcels a day worldwide, worked with Renault to identify realistic scenarios for its use and will continue to influence the design and use of the EZ-PRO.
FITTING-OUT ELECTRIC VANS
For Modul-System, the delivery van range Modul-Express is a rapidly growing business area. Ahead of the crowd, Modul-System already fit lightweight racking, flooring and bulkhead solutions to safeguard a van's payload. Ultra-high strength steel is used to vastly reduce the weight of accessories. From ultra-lightweight bulkheads and jump seats to flooring and shelving solutions, Modul-System's current final mile offering already accommodates many of the requirements of electric vans.
Of course, the electrification of vans does bring some additional requirements. As weight has an impact on an electric vehicle's range, again the materials used need to be as light as possible. Furthermore, electric vehicles are heavier than their fuel-driven counterparts which again further reduces the range but also the load capacity. As such, the light-weight fittings already installed by Modul-System become all the more important.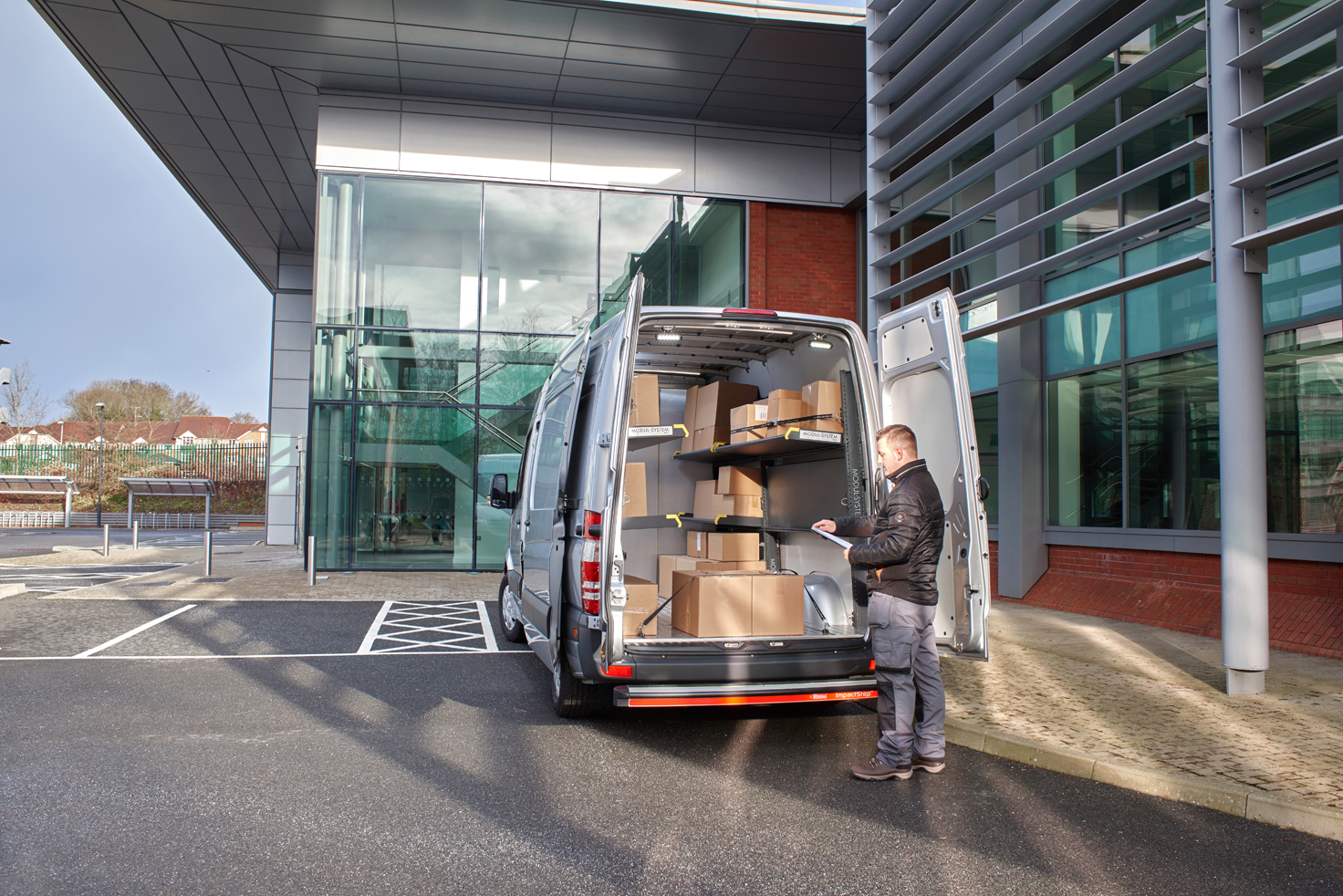 With electric vans, it's not possible to drill directly into the floor of the vehicle, as there is a risk of damaging the vehicle's battery and wiring system. With Modul-Floor, fixtures are added with the aid of an aluminium floor with rails and equipment is fixed to the additional rails. In the future, it's also likely that the sides of a vehicle won't be suitable for drilling. Modul-System already glue rails to the sides of an electric vehicle to allow for the safe and secure positioning of fixtures.
Thomas Johansson doesn't view the fit-out of electric vehicles as a marketing drawback. Quite the opposite in fact. As trends develop in the LCV market, it's important to be ahead of the pack. "Having good equipment added to a vehicle can increase the resale value."