Van Security: 12 Tips to Prevent Theft [Guide]
Published: 11/28/2019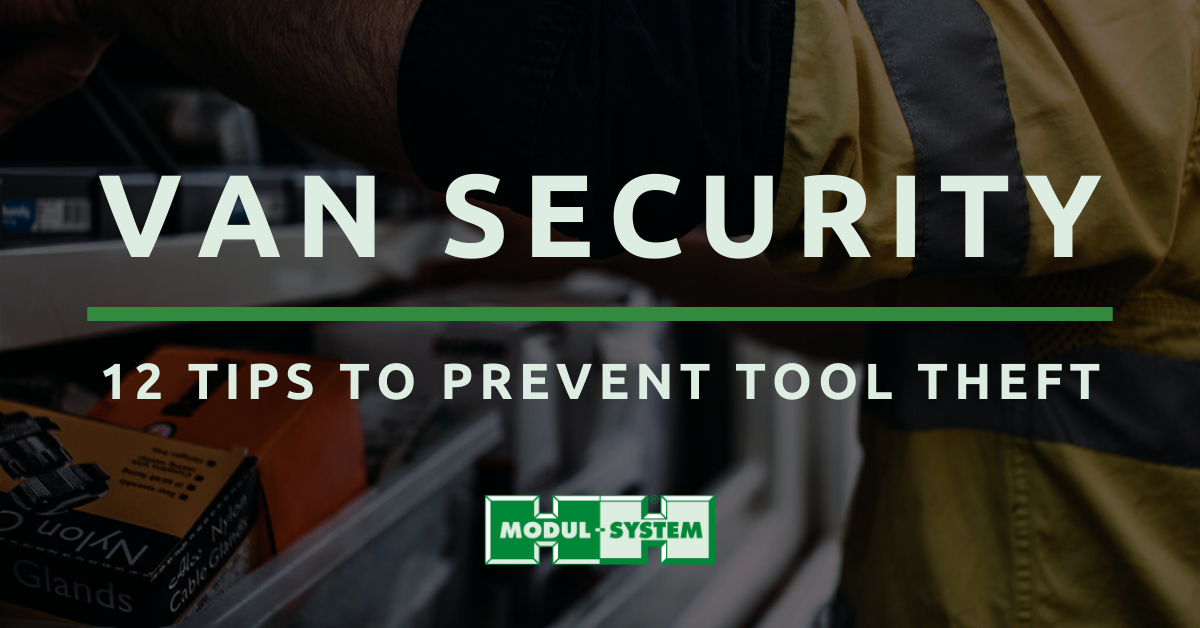 -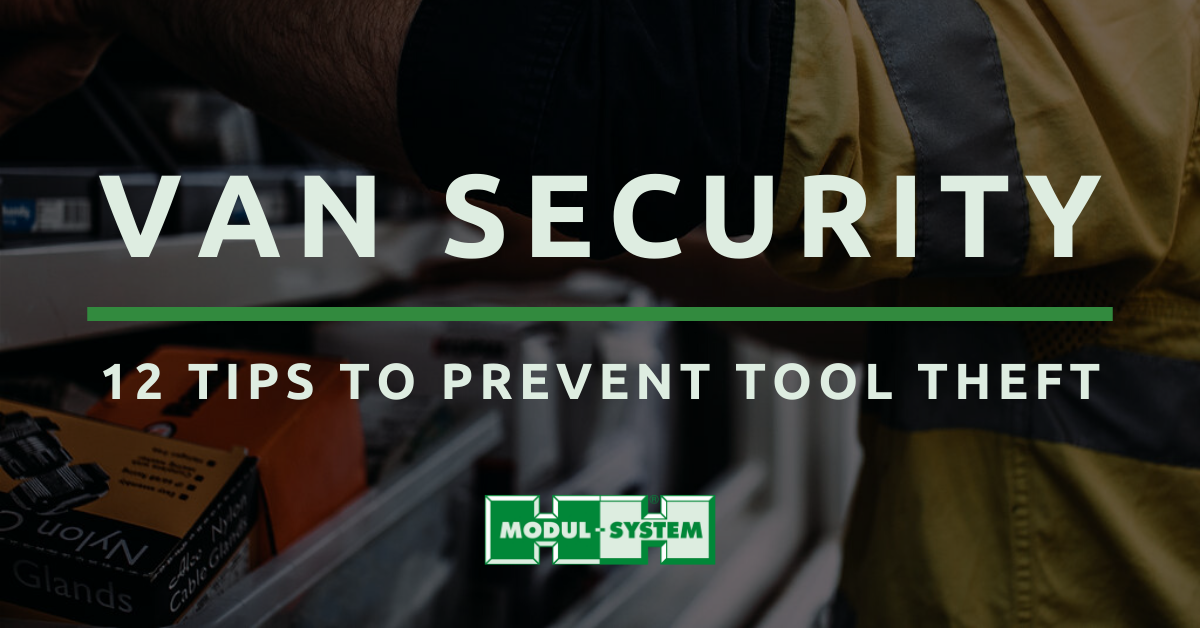 As a tradesperson, there is generally nothing more important than your van security and the tools of your trade.
When your livelihood relies on being able to get to your customers, with the right tools to complete the job, van security should be a significant priority to your business.
Tool Theft Statistics
Recent research has revealed that 1 in 3 tradespeople fall victim to tool theft, that equates to a third of all tradespeople having had their tools stolen. While according to a study by the Federation of Master Builders, 51% of builders in the UK have been victims of tool theft.
The loss of a van, tools or both, can severely impact on a tradesperson. On average, tool theft costs victims more than £3,000. That's not just the cost of replacing stolen tools but loss of earnings while unable to work.
Even for those tradespeople or firms who are insured, it takes time to deal with insurance companies, to replace expensive tools and materials, organise van repairs and rebook customers appointments (if they haven't gone elsewhere in the meantime!).
All that adds up to a substantial amount of time.
So not only is there a high cost in terms of both time and money spent after tool theft or having your van stolen, but without the right tools, you are simply unable to work, which could mean the loss of your livelihood.
How to Improve Van Security
Prevention is better than cure and when talking about van security, it's definitely better to try and stop it happening in the first place than to repair the damage after it has happened!
Here's some measures you can take to improve van security, some of which may also lower your insurance premiums.
New vans will generally come fitted with an alarm and immobiliser as standard but check that these are Thatcham Category 2 approved.
Consider vehicle tracking devices that alert you and the police and help your chances of recovering your van should it be stolen.
Install window grilles which guard against access even when windows are smashed. Window blanks and bulkheads also stop thieves seeing what they could steal.
At work and home, if possible, park near CCTV cameras, if not think about parking against a wall to make it harder for thieves to get into the doors.
Train any staff or drivers about taking necessary van security measures, and remind them to always lock van doors.
Van security locks include slamlocks which are convenient and lock on closing, while deadlocks don't automatically lock, but do prevent being picked as there is no spring mechanism.
Tips to Help Prevent Tool Theft
While it may be the last thing you want to do after a long day at work, one of the top measures to prevent tool theft is to bring tools inside at night.
Brand your tools with your name or company details.
Use lockable tool boxes or ultra-high strength steel lockers with integrated locks for storing tools.
The Modul-Safe is perfect for storing valuable items in a van, such as laptops or keys and can be built into the van racking system.
Keep your drawers secure with a T-rack lock such as the Modul-Lock.
Secure ladders with lockable ladder clamps when carried on roof racking systems and use lockable pipe carriers for conduit or piping.
Register your business and tool serial numbers on an online database, so if tools are stolen, you've got a better chance of getting them back.
If you have to store valuables in your vehicle, especially during the day while working, there are van security products that are specifically designed for that purpose. With everything from product locks and safety lockers to window grills, electric locking systems, and catalytic converter locks.
What Else Can be Done to Help?
While firms and tradespeople can take all the above mentioned preventative van security measures to protect their vans and tools, it still only goes so far in deterring thieves. There are petitions urging the Government to help tackle this problem further, either by way of introducing new legislation and regulations on reselling tools making this type a crime unprofitable or addressing sentencing guidelines to try to deter thieves.
Finally, make sure your insurance covers everything you need from tools and professional equipment to materials and personal belongings. That way should the worse happen and your van gets broken into you at least you know you are covered and can get back to work as soon as possible.