Visit Modul-System at the Parcel+Post Expo 2019
Published: 9/18/2019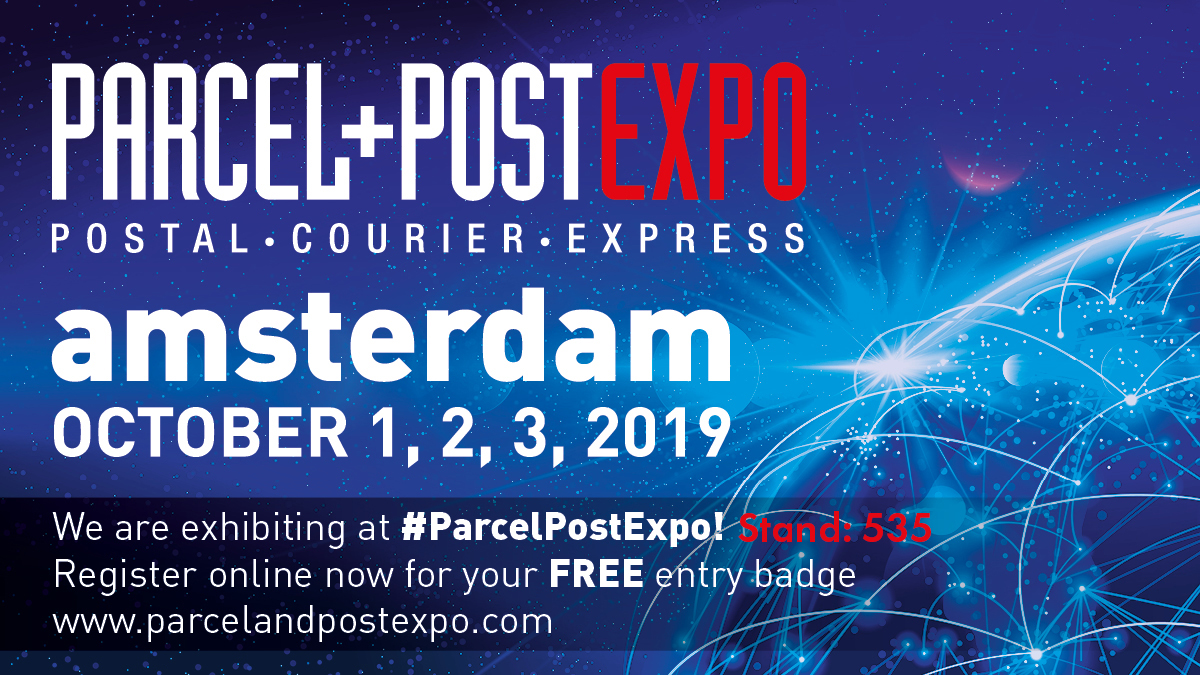 -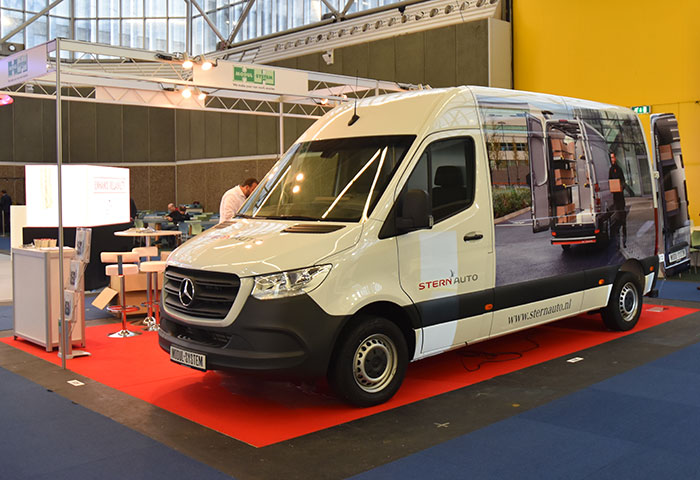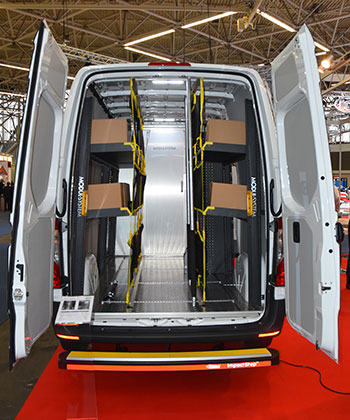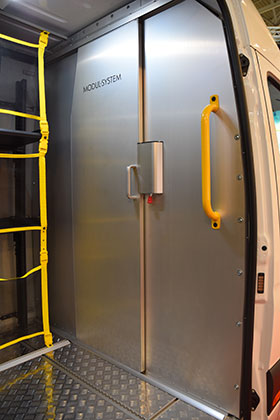 The world's leading international postal and parcel industry exhibition and conference heads to Amsterdam, starting on 30 September continuing through to 3 October 2019.
The event provides postal operators, couriers, e-fulfilment companies, cross-border shippers and delivery companies the opportunity to see the latest products for the industry. With more than 3,000 people attending each year from more than 100 countries, the Parcel+Post Expo is the leading global event for the world's postal, parcel and express business.
From 1st to 3rd October, you can find Modul-System at Booth 535, where we will be showing the complete Modul-Express ultra-light weight solution for postal and parcel service vehicles. The solution consists of flooring, lining, wall rails, folding shelves with nets, and bulkhead with sliding door. Additionally, the new weighing and overload protection system is installed in the vehicle.
The flooring named Modul-Floor, is a lightweight aluminium sandwich floor with integrated aluminium rails for lashing possibilities. The weight saved compared to a traditional 12 mm plywood floor is 15-20%. The floor is glued to the vehicle, which means no holes to eliminate risk for corrosion or conflict with battery back for electrical vehicles.
The lightweight lining is a polypropylene honeycomb construction saving almost 40% weight compared to traditional plywood lining, while the glued wall rails reinforce the vehicle body, improving the safety and allows fixation of folding shelves and lashings to them.
You will also be able to view Modul-System's patented folding shelves made of ultra-high strength steel. The lightweight shelves can carry 120 kg and are very easy to operate. Make sure you take a look at our new net solution to prevent packages from falling from the shelves in the case of harsh breaking. The locations of the nets are very easy to change thanks to a modular clip functionality.
The bulkhead with sliding door is based on a lightweight aluminium sandwich construction, which is up to 50% lighter weight than traditional bulkheads in steel or aluminium. The door can be supplied with an ordinary handle without lock, a cylinder lock, slam lock or on demand electrical lock.
We're extremely excited to show attendees at the event, the new weighing system which allows the driver to see the total vehicle weight either on the phone through the Modul-Connect app or on a display panel in the cabin.
In addition to seeing first-hand all the latest innovations and technologies driving this industry forward, the conference also hosts expert speakers debating and discussing the key issues and future for the global postal and parcel delivery industry.
The Parcel+Post Expo Exhibition is held in Hall 8, RAI Amsterdam, Europaplein, 1078 GZ Amsterdam in the Netherlands and is free to attend. With 160 international exhibitors, it is an inspirational networking event for the postal, parcel and courier industries.
We look forward to welcoming you, when you visit Modul-System at Booth 535.