Coronavirus (COVID-19) Statement (April Update)
Published: 4/20/2020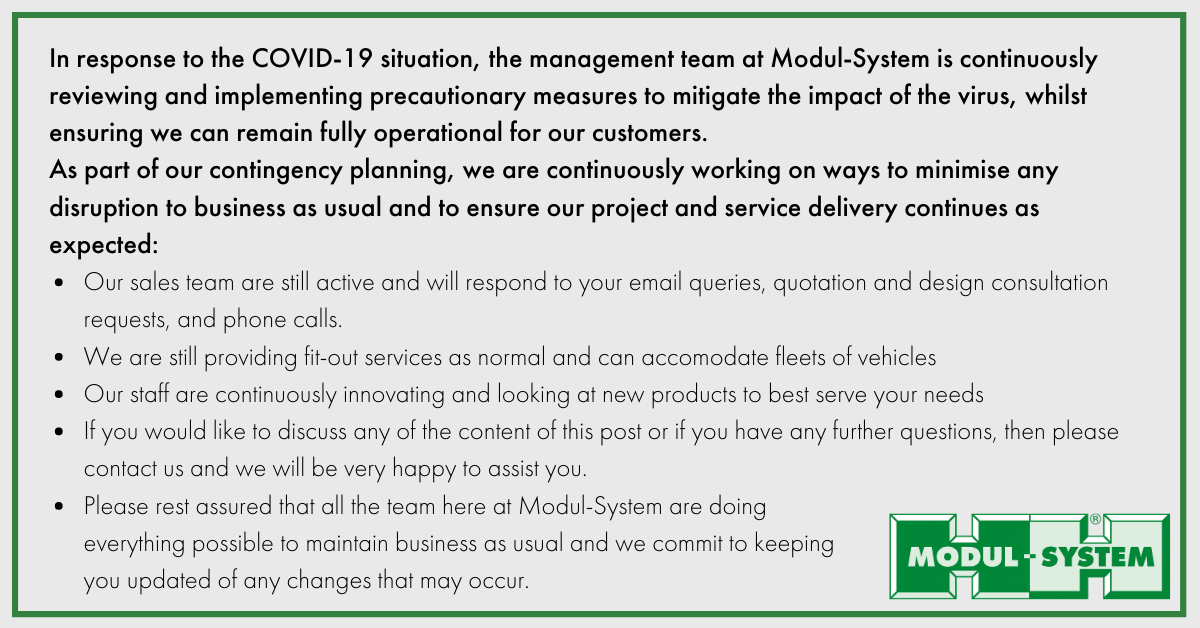 -

In response to the COVID-19 situation, the management team at Modul-System is continuously reviewing and implementing precautionary measures to mitigate the impact of the virus, whilst ensuring we can remain fully operational for our customers.
As part of our contingency planning, we are continuously working on ways to minimise any disruption to business as usual and to ensure our project and service delivery continues as expected:
Our sales team are still active and will respond to your email queries, quotation and design consultation requests, and phone calls.
We are still providing fit-out services as normal and can accommodate fleets of vehicles.
Our staff are continuously innovating and looking at new products to best serve your needs (for example, we are this week releasing our new Modul-Connect Display Switch).
If you would like to discuss any of the content of this post or if you have any further questions, then please contact us and we will be very happy to assist you.
Please rest assured that all the team here at Modul-System are doing everything possible to maintain business as usual and we commit to keeping you updated of any changes that may occur.
Kind Regards,
Modul-System Team