Unique and totally integrated roof bar lights
Published: 5/24/2021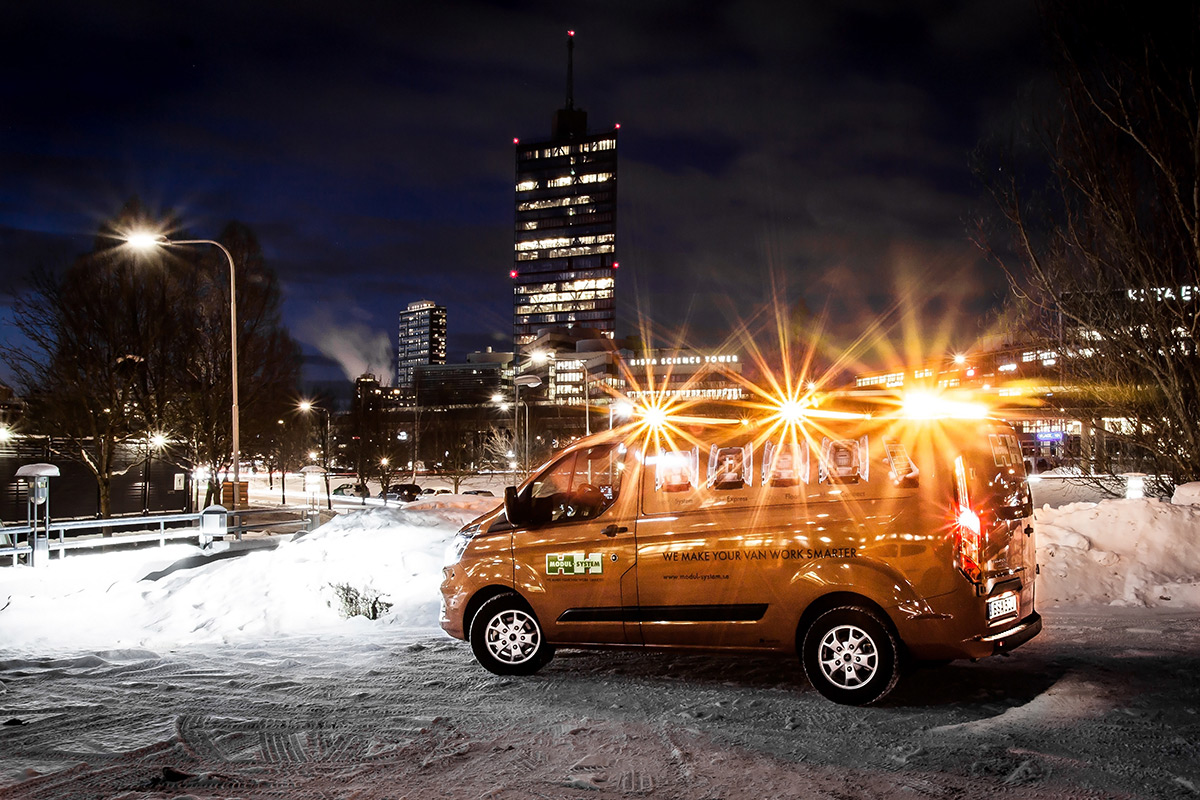 -
Wouldn't you like a solution to increase your work efficiency while knowing you are going to be safe on the road as well as by the side of it? Our unique, patent pending roof bar lights are finally here! They can be mounted directly to the roof bars and offer a completely integrated dual-functionality solution.

The amber strobe lights create a 360 degree warning around the vehicle, and the scene lights illuminate a space around the vehicle to, for example, facilitate loading and unloading.

The roof bar lights meet EN55025 and R65 regulation and feature different flash patterns to suit every need.
Read more about our roof bar lights here