Innovative vehicles demands innovative solutions
Published: 10/20/2022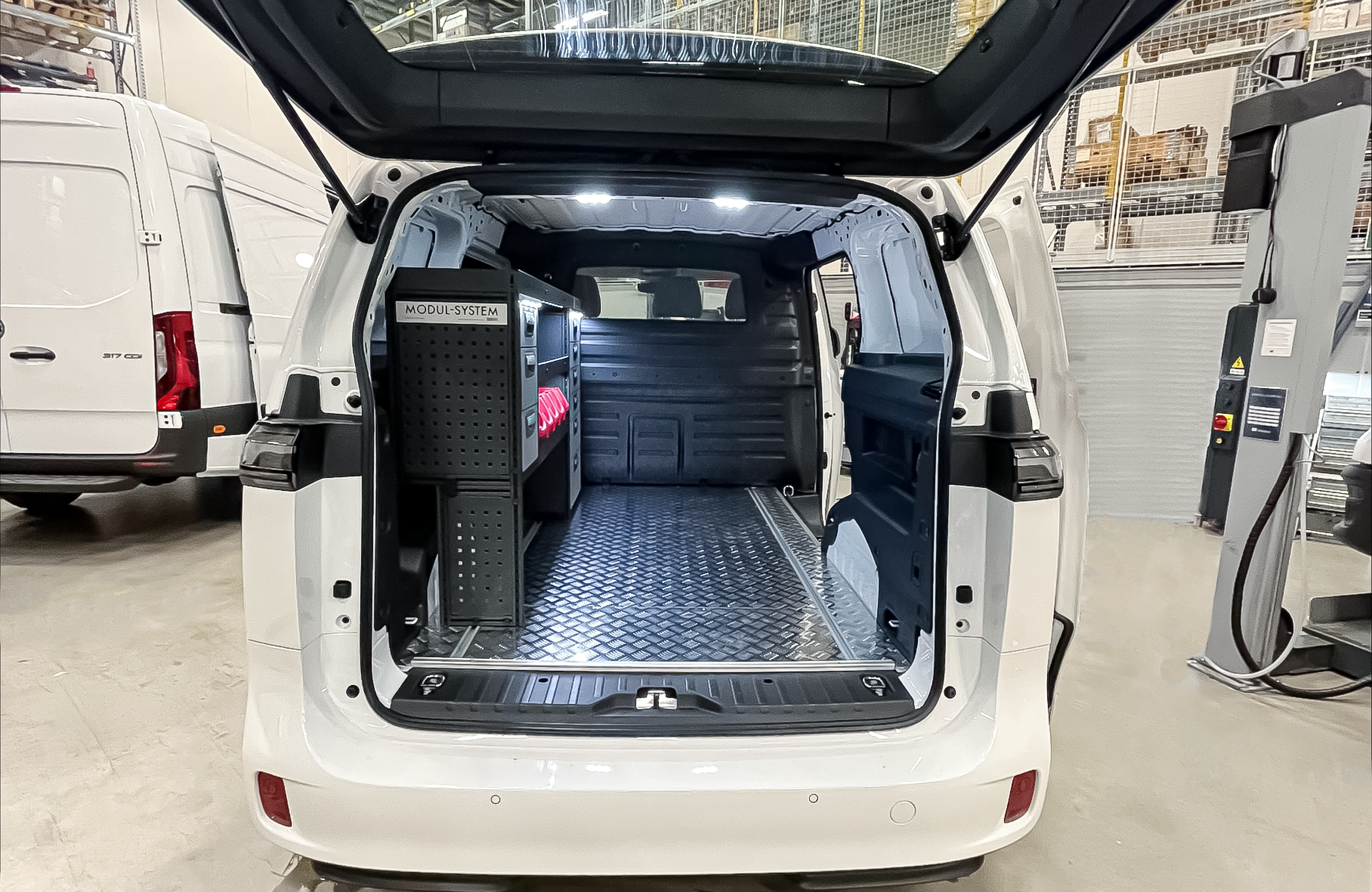 -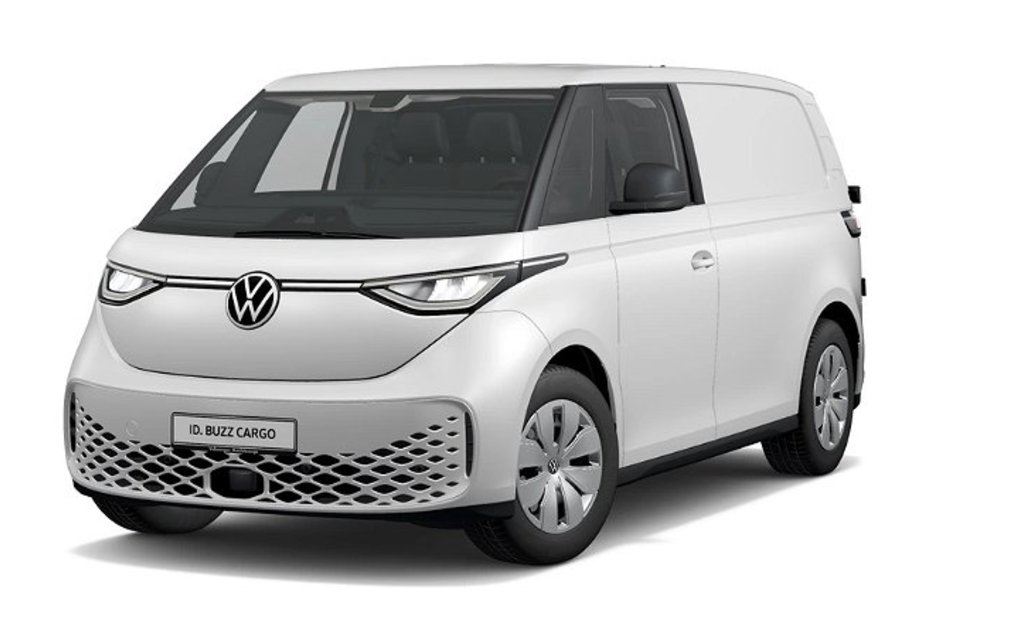 Innovative vehicles demands innovative solutions, Modul-Systems solutions for the New Volkswagen ID Buzz Cargo now due for installation.
The new Volkswagen ID Buzz is now launched on several markets and is an exciting vehicle designed for electric drive from start and not a converted EV from a fuel platform.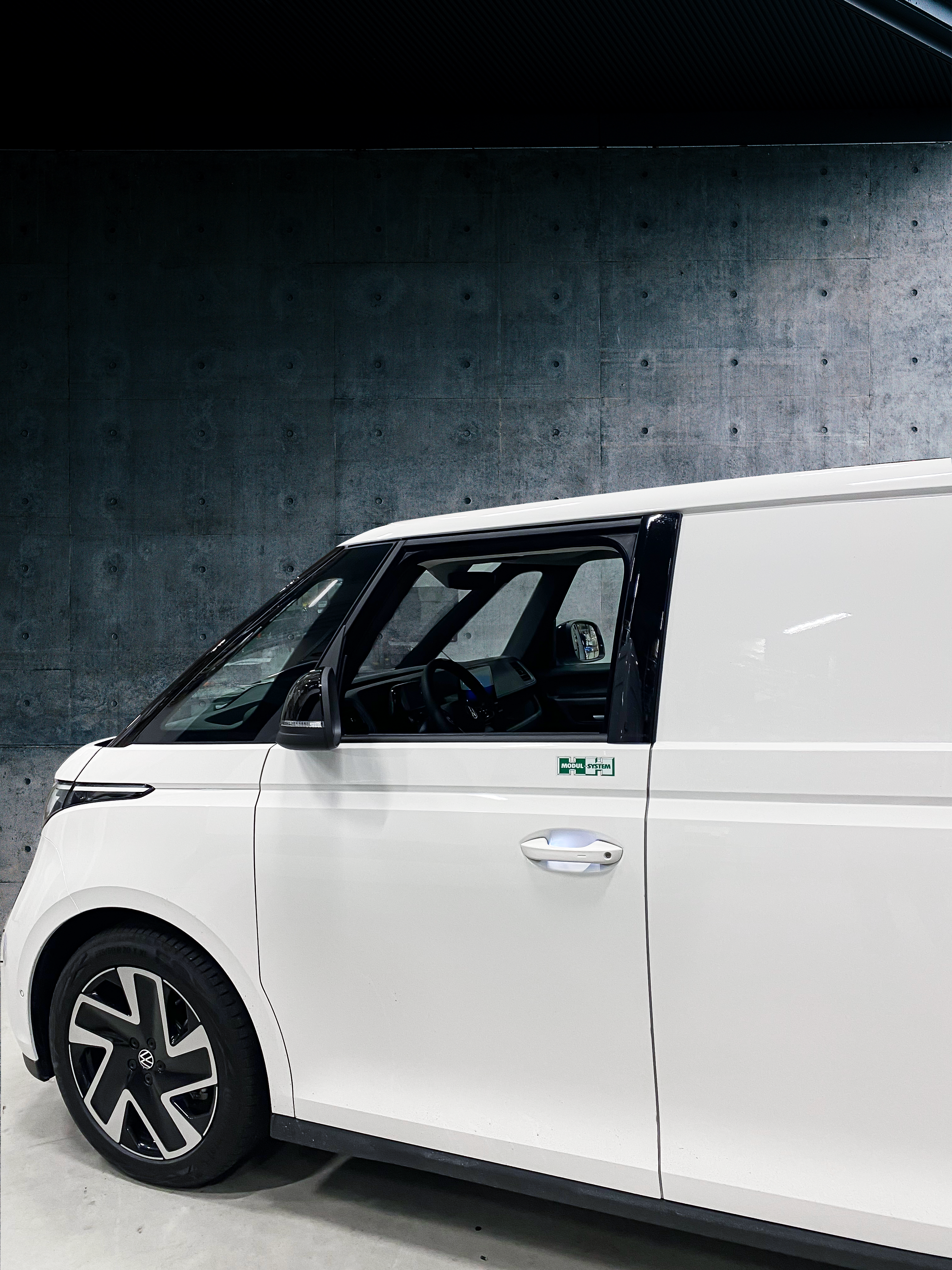 The key words for EV's is low weight in combination with non-intrusive installation, maximum traffic safety with focus on safe and modular solutions for fast and efficient logistics.
The Modul-System assortment with racking systems, light weight Modul-Floor and lining, roof racks, electrical products and heater, work light, telematics and other products is now due for order and installation to the new Volkswagen ID Buzz Cargo.